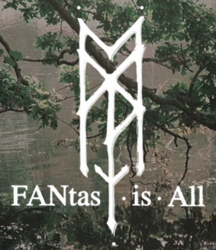 FANtasy is All 2022
May 28-29, 2022
Drayton Manor Hotel
Tamworth, UK
TV Convention
This is a fan convention like no other! Created by real lovers of The Last Kingdom, our aim is to make the focus on YOU, the FANS!

No queuing for hours for just 30 seconds of face to face time with your favourite actor. This is about a small, intimate event. Just 300 tickets available and lots of chances to chat and ask questions to the talent.

Fancy throwing an axe with your favourite Dane? Want to samples meads with a Saxon hit man? Ever fancied being in your own SHIELD WALL? We know we have! We want loads of optional extras available to you to make this experience one of a kind.

We want you to leave the event feeling like the stars of the show!
Advance Rates
£97.38 through April 30, 2022
£112.75 through May 27, 2022

FANtasy is All 2022 Reports and Photos